DOCTOR WHO #1

Story: Tony Lee
Art: Andrew Currie
Cover: Tommy Lee Edwards
Publisher: IDW

A $3.99 Comic
First – a quick note.  I know I missed a lot of weeks –  I have decide to just go ahead, and not do too much more looking back.  So sue me..
Ok, Let's talk about Doctor Who Number 1, or is it number 17?  When I first heard they were doing this book with a new number 1, I felt a bit dismayed.  Series Re-boots with new number 1's tend to be a sales gimmick.  Heck the same writer is staying on the book even, how different can it be?
Well It's definitely a Doctor Who comic, but it's a Matthew Smith Doctor Who comic, much like the TV series that inspired it, this comic has truly regenerated into a somewhat brighter version of itself.   The reason that the 11th Doctor took so long to materialize in comic form was that Tony Lee did not get any advance knowledge of what the new Doctor was going to be like, no sneak peaks or screeners provided. He found out who this Doctor was just like the rest of us. One week at a time.
So how is this book?  Well obviously I liked it.  A bright fantasy with equal parts humor and pathos.  Lee has picked up on the way Moffat combines the mundane and the fantastic to comic effect, with a Doctor always excited to meet what ever comes across his path.  Andrew Currie creates a naturalistic, but not overly realistic world.  His likenesses of The Doctor and Amy Pond are quite good, though sometimes poor Rory looked a bit unlike himself.  Charlie Kirchoff's colors add to this cartoony but balanced world, also finding the perfect shade of red for Ms. Pond's scarlet Scottish tresses.
Of course I will be back next month.  I do look forward to seeing  if Tony can balance the darker aspects of the Doctor's character with his great grasp of his foolish side.
Grade: A+
Also on the top of the Stack this week…
JUSTICE LEAGUE: GENERATION LOST #18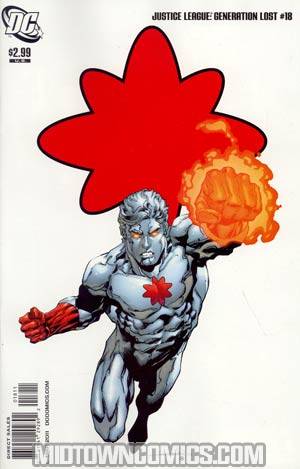 DC
Story: Judd Winick
Art: Joe Bennent
If someone told me 9 months ago that this was going to be my favorite of the two bi-weekly series DC was putting out this year, I would have laughed, but it has been a blast. A great combination of characters who have not been this sharply written since the hey day of the JLI in the late 80's. The only shame is that Guy Gardner could not be along for the ride. We are entering the third act of the story and it is still engaging me.
Grade A
FABLES #101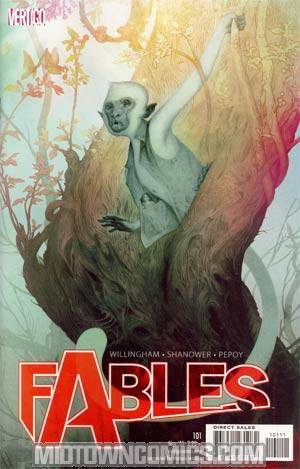 DC
Story: Bill Willingham
Art: Eric Shanower. Richard Friend
And just what the Doctor ordered after the long unfolding battle leading up to Fables #100, we get a return to Blufkin, Franky, the Barleycorn Girls and the whole gang trapped in the lost business offices of Fabletown. Our favorite former flying monkey is on a quest, and you won't believe where it takes him. I guess you can go home again!
Grade A-


Random Pickup of the Week
New York Five #1(of 4)
DC/Vertigo
Story: Brian Wood
Art: Ryan Kelly
I picked this up on the strength of Brian Wood's name alone. Being a huge fan of his work on DEMO and DMZ I decided to take a chance on this book. This title will definitely appeal to the fans of books like Love and Rockets, Strangers in Paradise and other character driven, female perspective story telling. It's apparently a sequel to a book printed under DC's now defunct Minx line, but fits in just as well with the Vertigo crowd.
Grade A-